The Sitter y Jonah Hill en llamas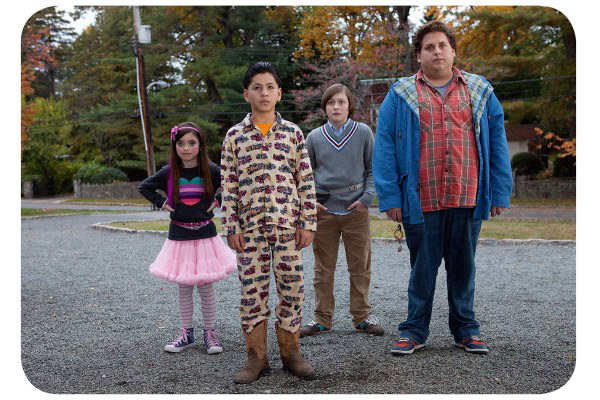 por Daniela Paz
Jonah Hill es claramente uno de los talentosos del club Apatow, también uno de los más chicos de este grupo que se conformó con un team insuperable en Freaks and Geeks, y al que Jonah Hill llegó en Virgen a los 40.
Esta vez Jonah Hill volvió a estar en pantalla con Moneyball, una película protagonizada por Brad Pitt y que cuenta la historia de la formación de un equipo de béisbol. Se espera que con esto y su nominación al Oscar por este rol, Jonah comience a participar en películas en donde no haga sólo del gordito divertido, aunque todavía no me aburra de ese papel.

Por eso y confiando en lo bueno que es para la comedia, en cintas como Superbad y Knocked Up, estoy esperando ver The Sitter, dirigida por David Gordon Green, el mismo de Pineapple Express, que igual que la cinta de James Franco y Seth Rogen, es simplemente una comedia de equivocaciones donde Hill tiene que hacer de babysitter y obviamente todo sale mal.
Dudo que esta película llegue a nuestras salas, pero me imagino sabrán ingeniárselas para verla. Abajo les dejo el trailer.